Henderson Land hailed as Developer of the Year at Real Estate Asia Awards 2023
The company's G.I.V.E. Sustainability Strategy is paving the way for a greener, more inclusive real estate sector, setting new benchmarks for sustainable development in Hong Kong and beyond.
Amidst an era where environmental consciousness and social responsibility are at the forefront of global concerns, the real estate industry has become an important player in driving sustainable change amongst communities worldwide.
With growing awareness about the consequences of unchecked urbanisation and irresponsible development, individuals, governments, and organisations are seeking innovative ways to harmonise economic growth with ecological preservation. In turn, the real estate industry's influence extends beyond the realm of property transactions and construction; it now encompasses a profound responsibility to reshape urban landscapes in ecologically balanced and socially inclusive ways.
In a victory that underscores its dedication to sustainability and groundbreaking urban development, Henderson Land Development Company Limited has been named Developer of the Year at the esteemed Real Estate Asia Awards. The award is a testament to Henderson Land's unwavering commitment to delivering innovative and sustainable projects that positively impact communities whilst aligning with global sustainability goals.
At the core of Henderson Land's achievements is its G.I.V.E. Sustainability Strategy: Green for Planet, Innovation for Future, Value for People, and Endeavour for Community.
These pillars serve as guiding principles, aligning the company's operations with the United Nations Sustainable Development Goals and shaping its projects to be holistic, forward-thinking, and community-oriented.
Pioneering sustainable architectural icons
One of Henderson Land's standout achievements is The Henderson, a super Grade A commercial building designed to be "a new architectural icon in the 21st century." Designed to enhance wellness and productivity whilst combatting climate change, The Henderson incorporates unconventional user experiences and benchmarks.
As a leader in sustainability, Henderson Land ensures the project strongly reflects its sustainability vision with future-proofing considerations to live up to its goal of embracing innovation for a sustainable future.
The building's exceptional features, including the "Solar Responsive Ventilator", which employs renewable solar energy for facade cooling, exemplify the company's dedication to sustainable and innovative design.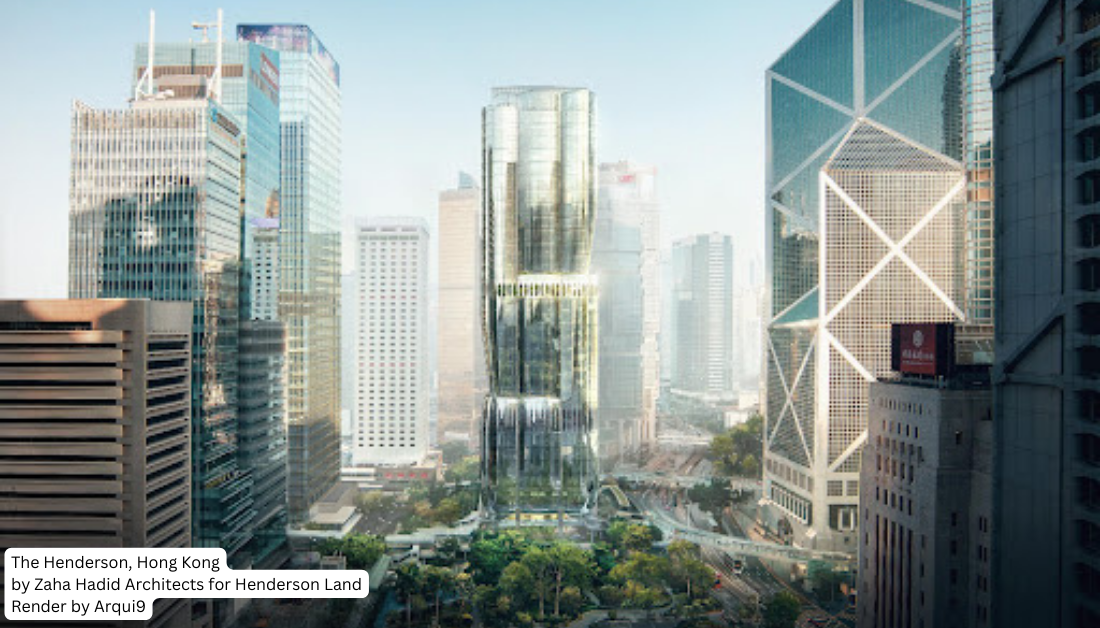 In the face of the COVID-19 pandemic, Henderson Land turned challenges into opportunities by incorporating health and well-being considerations into its developments. "One Innovale," a residential project in Fanling North, stands as a testament to this approach.
Being the first residential development in Hong Kong to achieve both WELL v2 Platinum Level Pre-certification and China Healthy Building (v2) 3-Star, it addresses pandemic concerns whilst setting new standards for "healthy building" design.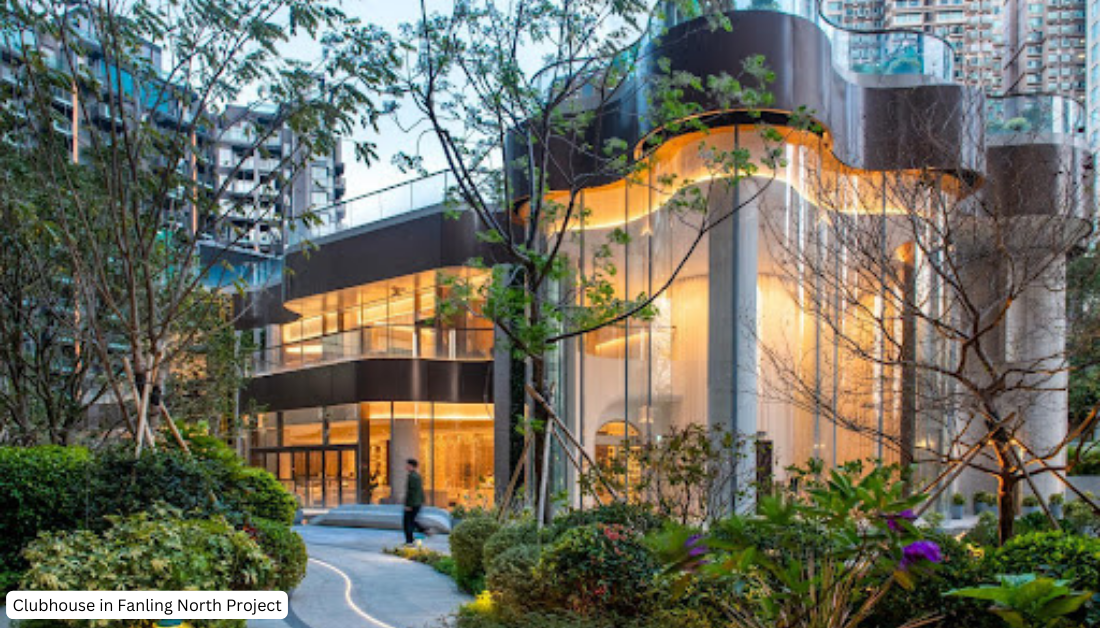 Building sustainable neighbourhoods
Henderson Land's commitment to sustainable neighbourhoods is further exemplified by its urban renewal projects. Baker Circle, a multi-phase mixed-use development, transforms Whampoa into a vibrant, pedestrian-friendly area. Similarly, ARTLANE in Sai Ying Pun reflects Henderson Land's dedication to community and environmental well-being. These projects align with the company's mission to create vibrant, sustainable urban spaces.
Henderson Land's accolades extend beyond being named Developer of the Year at the Real Estate Asia Awards. The company received the coveted Business Leadership in Sustainability Award at the WorldGBC Asia Pacific Leadership in Green Building Awards 2022, along with the Pioneer Award in Green Building Leadership (Developer) at the Green Building Award 2021. These honours underline Henderson Land's influence and impact in driving sustainable building practices, not only within Hong Kong but also on an international scale.
With a track record of obtaining numerous green and healthy building accreditations in the private sector in Hong Kong, Henderson Land has firmly established itself as a leader in sustainable development.
The company's dedication to innovation, quality, and environmental responsibility has set it apart in the real estate industry. As Henderson Land continues to push boundaries, its legacy of building high-quality, sustainable projects whilst nurturing communities remains its driving force.
Looking to the future, Henderson Land is hoping for continued growth within its cities without sacrificing environmental impact or social equity concerns. By pushing the boundaries of innovation and embracing wellness-centric designs, it is setting an example for other industry players.
This article is prepared to briefly introduce the above award-winning development projects that are under the portfolio of Henderson Land Group or its related parties. It is not intended or purported to promote the sales of any residential property of the developments mentioned herein.