Henderson Land wins Residential Development of the Year at Real Estate Asia Awards
Henderson Land Development Company Limited's groundbreaking project, 456 Sai Yeung Choi Street North, showcases the perfect blend of urban luxury and biophilic living in Hong Kong.
Henderson Land has been recognised for its commitment to innovation, sustainability, and transformative urban living as the project was named Residential Development of the Year at the prestigious Real Estate Asia Awards.
This coveted recognition underscores the remarkable success of the 456 Sai Yeung Choi Street North (456 SYCSN) project, which is not just redefining residential development but is also reimagining urban living by harmoniously blending modernity with the tranquilly of nature.
456 SYCSN, a new residential development located in the vibrant Shek Kip Mei District of Hong Kong, exemplifies urban luxury and biophilic inspiration. Beyond its aesthetic allure, the development aims to provide a holistic living experience.
Nestled in the midst of the city, this sanctuary embraces its natural surroundings with its location, architectural design, and practical features. At the same time, it remains well-connected to urban city life as it is an eight-minute walk to either Shek Kip Mei or the Prince Edward MTR station. It offers breathtaking views of Bishop Hill, the iconic Lion Rock Country Park, and the mesmerising sea from its roof deck. In addition, the project is also close to schools, markets, and several public parks.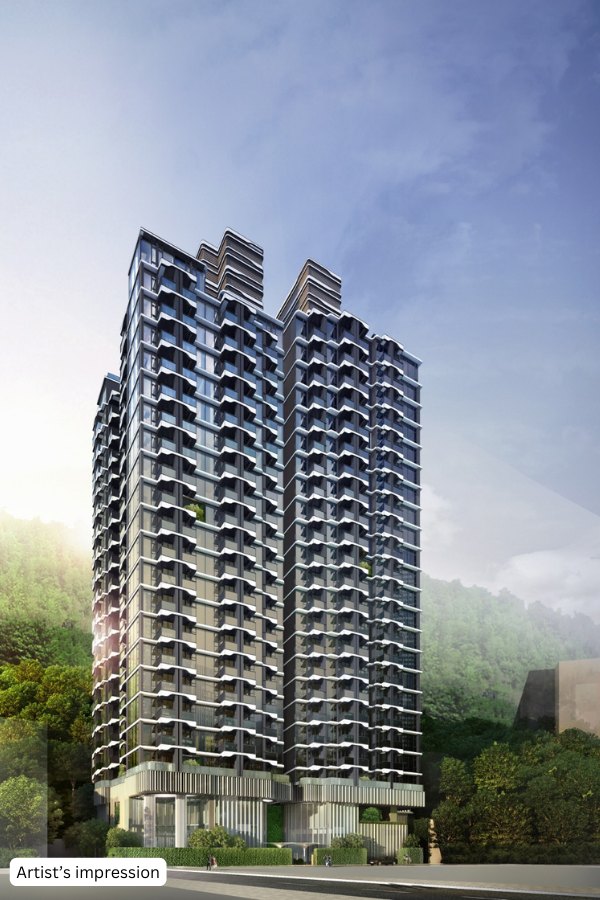 Holistic design for modern living
At the heart of 456 SYCSN's success lies its innovative fusion of biophilia and modern design. The project comprises two residential towers, each thoughtfully designed to blend tranquillity, vibrancy, and modernity. The towers are divided into two blocks, with Block A featuring four special units and Block B featuring three. The units are designed with carefully curated unit layouts, thematic colour schemes, and privately accessible sky roofs. The development offers a tranquil retreat that seamlessly integrates a modern lifestyle.
These living spaces are also equipped with cutting-edge sustainable features, such as impact sound and vibration isolation systems, bladeless exhale fans for fresh air circulation, smart and optimised storage spaces, and heat exchange dehumidifying systems, fostering a living environment that prioritises residents' well-being.
A notable achievement of 456 SYCSN is the revitalisation of the pedestrian pavement, which extends beyond Sai Yeung Choi Street North itself and enhances the visual aesthetics of the surrounding area.
Movable planters and furniture invite community interaction, whilst a stunning double-storey glass feature and textured stone walls create a distinctive identity for the development. Moreover, the project has four sky gardens boasting innovative thematic designs. These lush spaces not only provide tenants with natural communal areas but also contribute to enhanced ventilation, lighting, and multi-functional amenities, creating a truly holistic residential experience.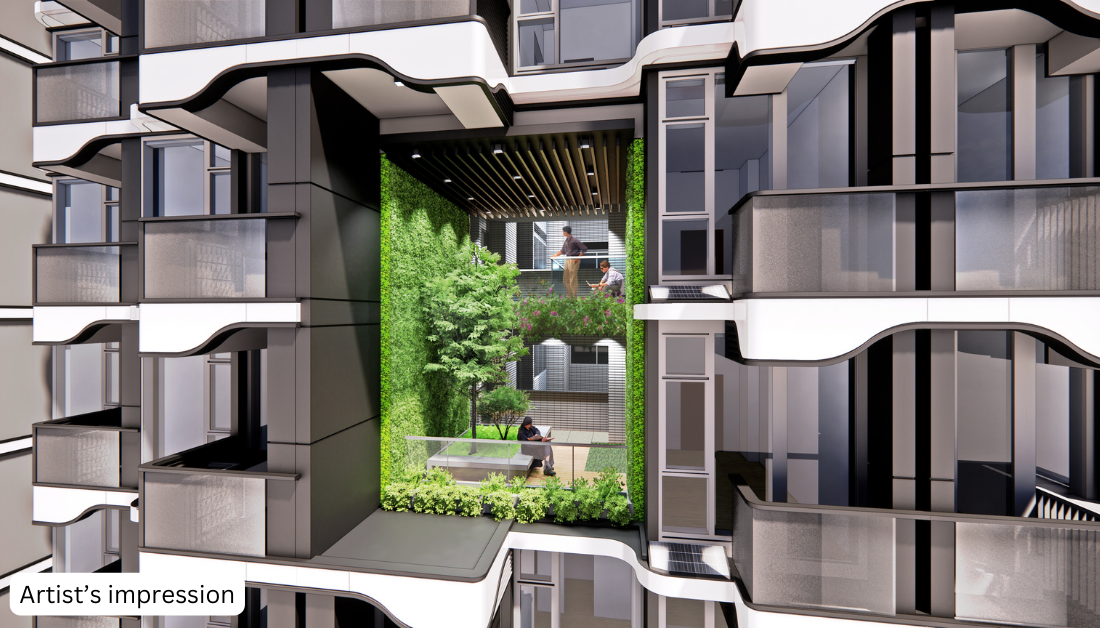 Sustainability redefined and a vision for the future
Sustainability, innovation, and ESG considerations are amongst the key elements at play at 456 SYCSN. A central element of its design, the lightwells enhance ventilation and support residents' circadian rhythm whilst reducing the need for artificial lighting. The SOLARIS Sun-tracking Light Projectors exemplify innovation by delivering natural light throughout the development.
Sustainable practices are further embedded throughout the development, from passive energy use through solar panels, wind turbines, and energy recovery ventilators to motorised windows and urban greenery.
The Residential Development of the Year award highlights Henderson Land's vision and commitment to transforming urban living. The 456 SYCSN project embodies the company's dedication to innovation, sustainability, and enhancing the quality of life for residents. As the development sets new standards for holistic living, it also stands as a blueprint for future projects that prioritise both luxury and the well-being of their residents.
With 456 SYCSN, Henderson Land has proven that the boundaries of residential development can be pushed, creating spaces where residents can thrive amidst the beauty of nature, urban connectivity, and innovative design.
As the project continues to shape the urban landscape of Hong Kong, it serves as a beacon of conscious living and a reminder that nature and modernity can coexist harmoniously, transforming concrete jungles into sanctuaries of well-being.
This article is prepared to briefly introduce the above award-winning development projects that are under the portfolio of Henderson Land Group or its related parties. It is not intended or purported to promote the sales of any residential property of the developments mentioned herein.